MODULAR RIFLE CHASSIS SYSTEMS
Rifle Stocks Redefined
Whether you are looking to upgrade your favorite HUNTING RIFLE or build the ULTIMATE SNIPER RIFLE or COMPETITION RIFLE a MODULAR RIFLE CHASSIS SYSTEM is the best foundation to build upon. Modular Rifle Chassis Systems are available for the most common bolt action rifles such as the Remington 700, Savage 10/110, Howa 1500.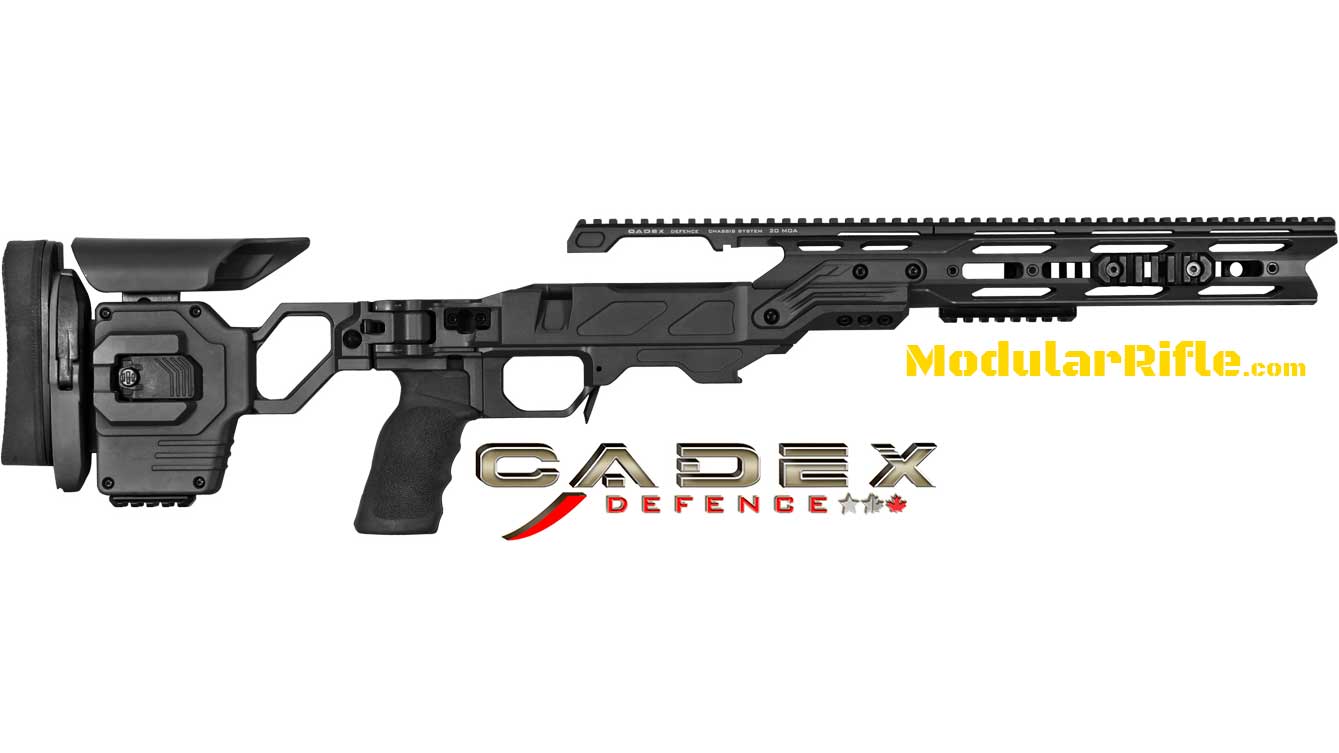 Modular Rifle Chassis System

There is no definitive term used by the shooting industry for these bolt action rifle chassis. In my personal opinion Rifle Chassis System best describes these Aftermarket Rifle Stocks. Here a Modular Rifle I added the term "Modular" as most of these Rifle Chassis are modular in construction and often customizable in ways not possible with Traditional Rifle Stocks. Traditional stocks whether sniper, tactical or competitive are often adjustable to fit a shooter. The Modular Rifle Chassis System would be better explained as "Adaptable". The chassis are not only adjustable like their traditional counterparts. The Rifle Chassis Systems are adaptable or configurable to the shooter and the task. Typically there are many buttstock options such as proprietary adjustable and and folding to the ability to accept AR-15 stocks. Some chassis offer different forearms, forearm side panels, pistol grips and side panels.
Aluminum Rifle Stock, MDT Stock, Modular Chassis, XLR Tactical Stock, Sniper Rifle Stocks, Tac 21, MDT Stock, MDT Chassis, Rifle Chassis System, Gun Chassis, Chassis Stock, Remington Chassis, JAE Stock, JAE Chassis, Desert Tech Chassis, Sniper Rifle Chassis Systems.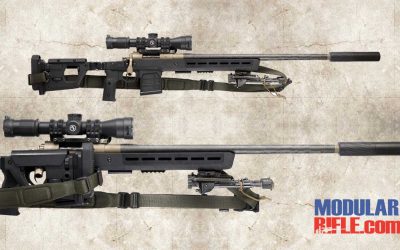 When Magpul announced the Remington 700 Hunter Stock I remember thinking to myself that it wouldn't be long until we see a precision rifle chassis from them. I also remember thinking that a well designed priced right precision rifle chassis from Magpul could dominate the low to mid range rifle chassis market. Well I'm here to report the good news that Magpul has officially announced the "Magpul Pro 700" rifle chassis. Unfortunately though I'm more than a little surprised by the $1000 MSRP. That is three times the cost of the hunter stock and in my opinion about 1/3 higher than it should be because at that price shooters are at the price of a complete Savage Stealth or Ruger Precision Rifle. Those are great tack driver chassis based rifles for the cost of the Magpul Pro 700 chassis. Insult to injury the lack of an ARCA plate is a deal breaker for precision rifle crowd. Now with that said I'm a big believer in actually trying hardware first hand instead of relying on critical negative reviews of a product very few have seen or touched. Additionally Magpul still has time to address any perceived shortcomings pointed out by the community.
read more