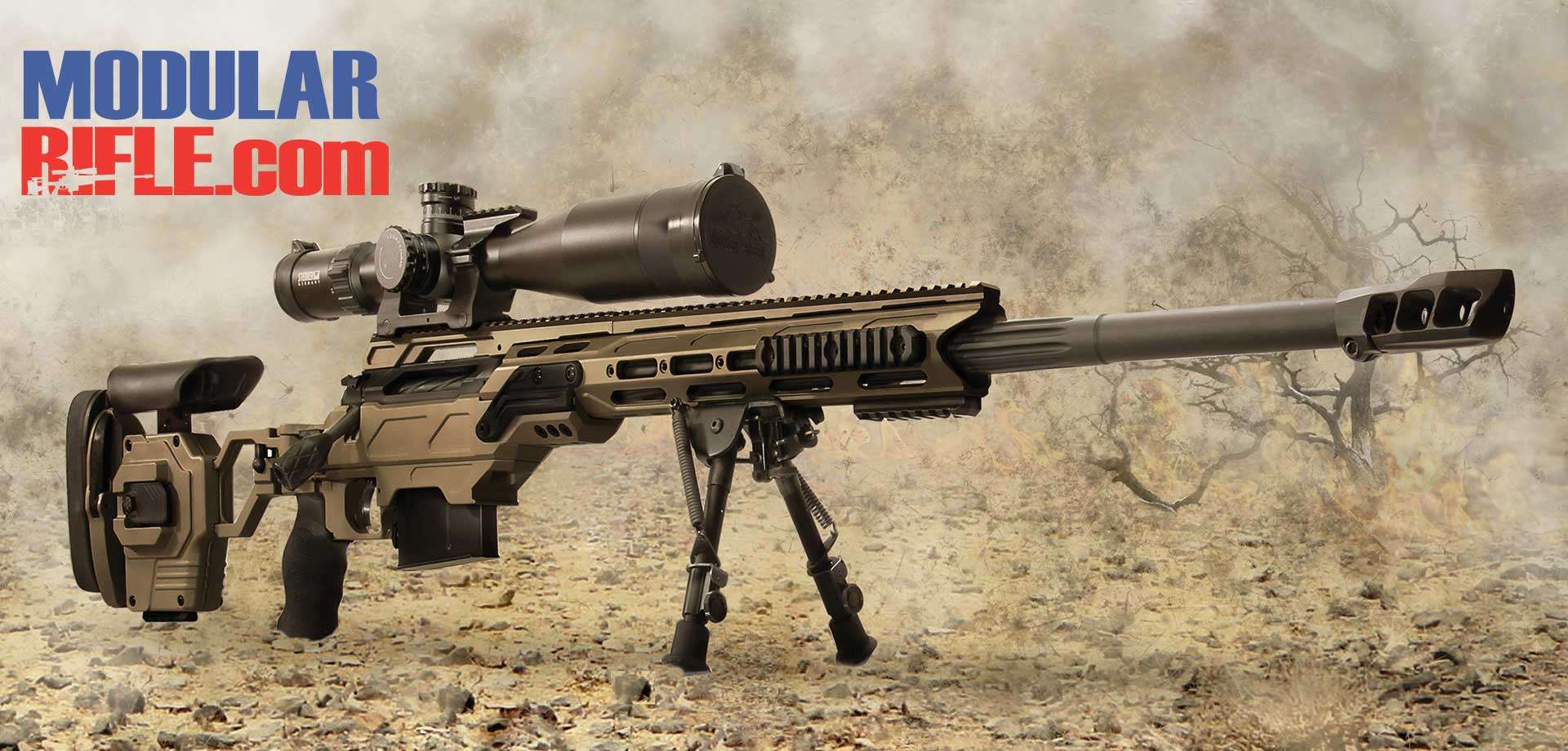 Precision Rifles & Precision Rifle Chassis Systems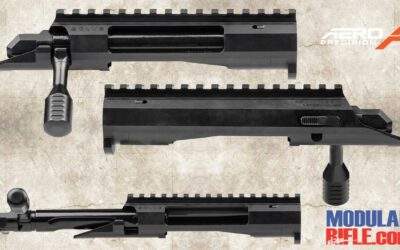 The Aero Precision Solus Short Action Receiver is the keystone in an ecosystem that provides shooters with an open-source, user-configurable, and quality-manufactured foundation for their precision bolt action build. Compatible with industry-standard pre-fits and drop-in components, the Solus removes many barriers to entry often associated with custom rifle builds, allowing the shooter to build a system that is specific to their needs. When manufacturing a custom bolt action, quality and consistency are essential. To ensure the most precise tolerances are held, each Solus Action is inspected by CMM (coordinate measuring machine) in their state-of-the-art manufacturing facility.
read more
The bolt action rifle has remained fundamentally unchanged for over 150 years. Sure there have been improvements and refinements but for the most part the basic rifle remains unchanged. There's a receiver with a barrel threaded in to it. The barreled action is placed in a hunk of wood called the rifle stock. A scope is attached directly to the receiver or action. The action is fed by either an internal magazine or external box type magazine. The action is cycled by by lifting up the bolt, sliding it fully rearwards then returning it forwards and down to it's locked position. Take the safety off, pull the trigger and "bang". Repeat as necessary. Obviously the previous is over simplified.
Today we are on the precipice of great changes to the bolt action rifle.. Almost weekly some rifle chassis manufacturer or traditional firearm manufacturer announces a new rifle chassis system or a complete rifle built upon a chassis. The chassis eliminates the wood stock formerly used in bolt action rifles. The chassis in many ways are making bolt action rifles more AR-15 or AR-10 like. In fact many rifle chassis utilize AR stocks, pistol grips, scope mounts and any other picatinney rail mounted hardware you can imagine.
The changes do not end theres. Taking a play from Savage some clever folks are adapting Savage drop-in barrels to Remington 700 receivers. This method is called "Remage". There are currently 3rd party Remington 700 action clones designed for Savage barrels. Not to be beaten at it's own game several of Remington sniper rifles such as the PSR, MSR and CSR feature quick change barrels that look similar to that of an AR-15. It's a matter of time before a modular quick change barrel system like that makes it to consumer rifles. We are seeing bolts that feature the best locking methods of all firearms combined in to bolts. These new rifle chassis are also in some cases allowing users to choose the type of magazine whether AR-15, AR 308 or AICS.
The future is also here with ammunition. Despite an emotional debate of purists in love with the .308 Winchester and it's long proven history 6.5 Creedmoor is poised to be the long range accuracy cartridge king. If the military adopts 6.5 Creedmoor and brings the ammo cost down that will be a game changing moment for shooters and snipers alike.
The purpose of this site is to keep up with these changes for a future, current and historical perspective.
---
REMINGTON XM2010 | MDT TAC21 | REMINGTON MSR | SAVAGE STEALTH RIFLE | RUGER PRECISION RIFLE | CADEX DEFENCE | DRAKE ASSOCIATES | SAVAGE 110 | SNIPER RIFLE | MODULAR SNIPER RIFLE | RIFLE CHASSIS SYSTEM | AICS | ACCURACY INTERNATIONAL