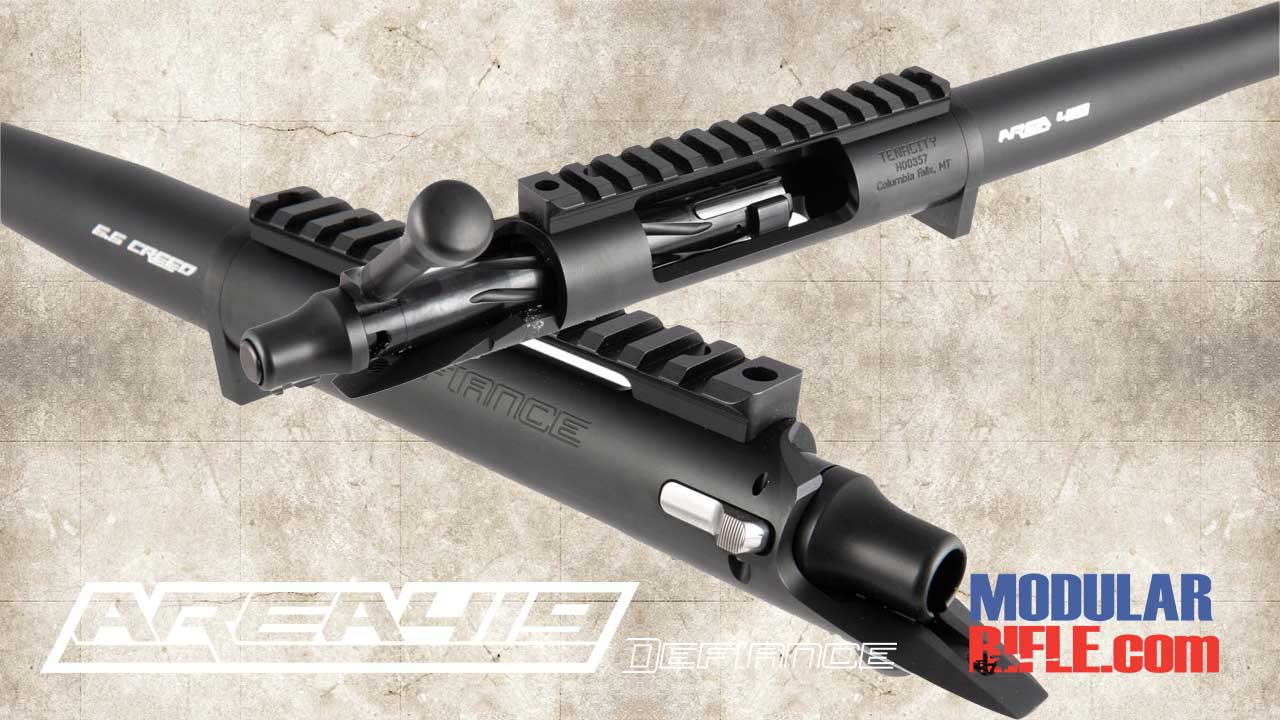 Area 419 Defiance Tenacity Barreled Action
Area 419 Defiance Tenacity Barreled Action
Each Area 419 Tenacity Barreled Action features a receiver that's nitride-treated for hardness, low friction, and durability, and the receivers are matched with cut-rifled Bartlein 5R barrels. The barrels are guaranteed to provide accuracy of 1/2 MOA or less in the hands of a skilled shooter using quality ammunition.
All of the final machining and fitting is done by Area 419's team, and the whole process starts with an axial indication of the bore, which is measured to the ten-thousandth of an inch. Chambers are cut to SAAMI minimum tolerances, ensuring that shooters have a tight, match chamber to maximize the gun's potential.
Barrels are available in 6.5 Creedmoor, 6mm Creedmoor, 6.5 PRC, .300 Win. Mag. and .223 Rem. Barrels are available in 24-inch lengths and feature twist rates optimized for each caliber.
Defiance Tenacity Action
Defiance is known for superior quality, innovative design, and cutting-edge manufacturing. Many of the designs and new products come from listening to customers. Since some shooters and hunters don't always need custom options, Defiance is introducing a well-designed, precision rifle action at a great value.
Receiver made of pre-hardened aircraft-certified 416 stainless steel
Bolt made of pre-hardened aircraft-certified 4340 chrome moly
Receiver barrel threads are 1.0625" X 16 T.P.I. (Rem. 700 thread dia. and pitch) and Remington 700 thread depth
Actions available in medium (Rem. SA) length to accommodate popular factory chamberings
Available with .223, .308, WSM, Lapua bolt face
.062" firing pin is perfect for large or small rifle primers
Available in right hand
20 MOA Picatinny scope mount, attached with 8-40 screws, and 1/8" hardened dowel pins
Double pinned precision .250" thick recoil lug
Works with hinged floorplates and center feed detachable magazine