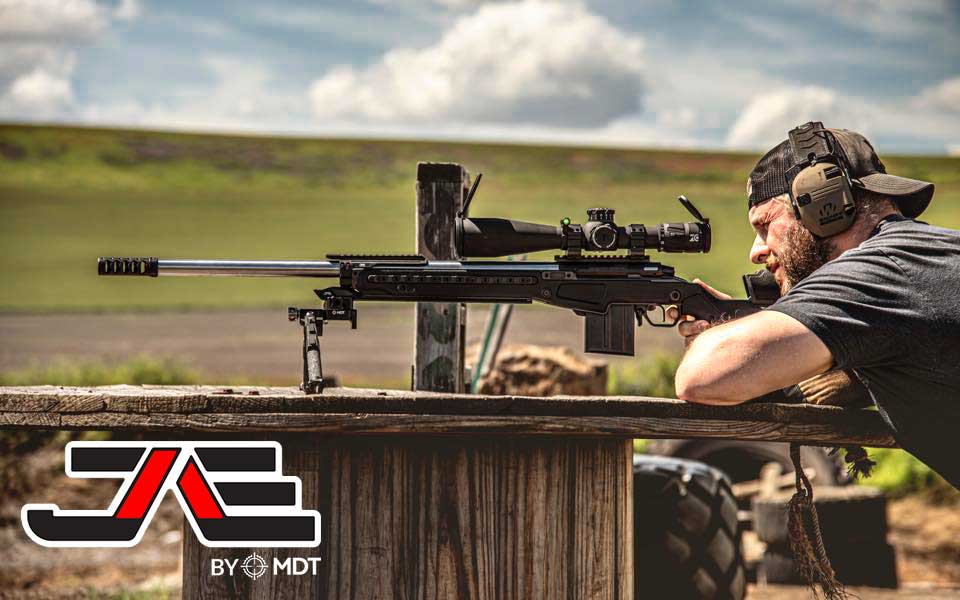 The Newly Redesigned MDT JAE-700 G4 Chassis is Coming Soon!
MDT, the new owners of the JAE Chassis brand, announced the newly redesigned JAE chassis. The "JAE-700 G4" will be available for preorder in the next couple of weeks.
From the JAE Chassis Facebook page, we learned
"Parts are being made for the first production run and pre-orders will be available soon. Please make sure you are signed up for the Newsletter on the website so you don't miss the e-mail."
"The NEW JAE-700 G4 Chassis will include both the Vertical Grip (shown in this photo) and the Angled Grip so you can use the one most comfortable for you or switch between the two.
"The vertical and angled grips for the G4 bolt on a different way so they do not fit the older models."
"We will be making left-handed, just not on the first production run"
"The Adjustable Magwell helps you dial in the perfect fit and feed on your mags."
"A lefty was made with the original JAE-700 under J. Allen also. The NEW JAE-700 G4 required new tooling and new processes with the bolt-on skins."
"We will be starting with a Short Action first. Plans for LA, and not sure about Medium at this time."
"We definitely have plans to make the new generation of the JAE-100 for the M1A / M14 once we get the REM 700 Chassis shipping."
Hopefully, the JAE 700 G4 will be priced like other MDT products. Regardless after two and a half years of delay, we will finally be able to finish the 6.5 Creedmoor Long Range Sniper Rifle build.