MDT HS3 Varmint Rifle Remington 700 Stock Upgrade to a Rifle Chassis
MDT HS3 Varmint Rifle
My Remington 700 Heavy Barrel Varmint Rifle History
It's no secret I have quite a few firearms. Some of these firearms are simply tools without any sentimental attachment on my part. Others though like my Smith&Wesson 745 semi-auto pistol, Colt Sporter, Marlin 66, Colt Gold Cup and Remington 760 are quite special and while little value to others these guns are priceless to me. Not mentioned in the previous list is my 22-250 chambered Remington 700 Heavy Barrel Varmint Rifle I purchased in the early to middle 1990's.
The 22-250 caliber was a suggestion from a co-worker David "Mac" Mcdonnel. Mac now shooting prairie dogs in that great field in the sky was instrumental in my getting a pistol permit and also influenced much of my early gun purchases. About the time the 22-250 seed was planted in my brain the Remington 700 Heavy Barrel Varmint Rifle was released by Remington Arms. It was meant to be. That period of time was a great time to purchase Remington Model Rifles. The Remington 700 quality was top notch. All a shooter needed to do was throw away the lawyer approved trigger and install a Jewell Trigger or if that was too expensive a Timney trigger was a superb option.
Why the Remington 700 Heavy Barrel Varmint Rifle?
The Remington 700 Heavy Barrel Varmint Rifle loaded with just about any Hornady factory ammunition turned out to be and still is without exception the most accurate rifle I have ever shot! Shooting at 100 yards yields one hole groups without effort. Once out of boredom a friend and I were shooting cherry tomatoes of the vine at 100 yards. Can you say angry wife? Stretching out to yardages that required a vehicle to place the targets we would shoot exploding targets. Great fun. I forgot to mention all this with a piece of junk $150 Tasco scope!.
Last year when I began working on the MDT TAC21 Remington 700 Chassis Project for the site I realized my much loved Remington 700 Heavy Barrel Varmint Rifle sat quietly in the darkest corner of my safe. My once favorite rifle became neglected due in large part for the focus on AR15 and 308 AR/AR-10 platform weapons. That needs to change. Time to breathe new life in to my old friend and Modular Driven Technologies has exactly what is need to begin the process.
Below I will outline the process to upgrade my Remington 700 Heavy Barrel Varmint Rifle to the namesake of this project and page title MDT HS3 Varmint Rifle
July 31, 2017 Update: A few things have changed since creating this guide. Look for a few new updates within the next two weeks!
Save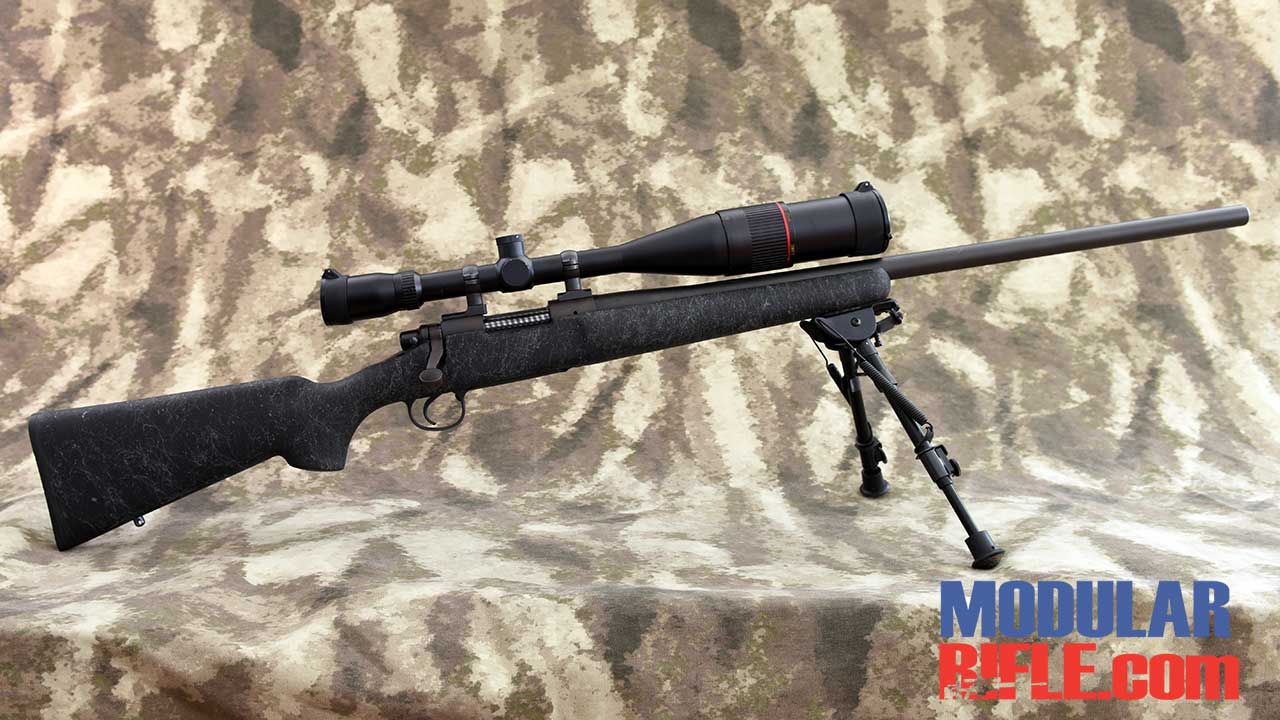 BASE GUN: REMINGTON 700 HEAVY BARREL VARMINT RIFLE, CALIBER 22-250 REMINGTON
As I mentioned at the top of this page I am upgrading my Remington 700 Heavy Barrel Varmint Rifle. I am dumping the Bell & Carlson synthetic Remington 700 stock and using the barreled action and trigger.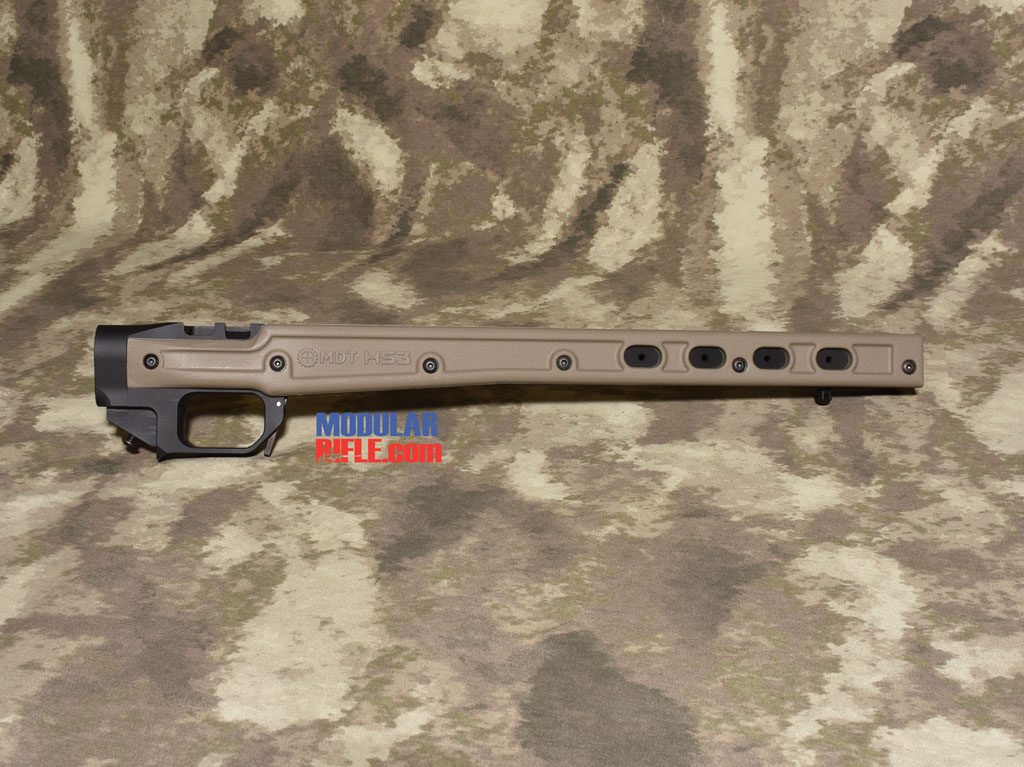 MDT HS3 REMINGTON 700 RIFLE CHASSIS
Selecting the Modular Driven Technologies MDT HS3 Chassis was an easy choice. The recommendation comes straight from the fine folks at MDT. I really like the folks at MDT and I trust their opinions.  Also a hat tip to MDT for at the time I was ready to order the rifle chassis there was no stock to be found at the usual sources. MDT once again helped get a chassis in my hands. MDT also provided a set of FDE side panels. There is the possibility this rifle will be black with flat dark earth side panels.
The MDT HS3 is the MDT "Hunter Sniper" line of rifle chassis. The HS3 machined 6060 aluminum chassis weighs in at a featherweight 2.2 pounds. Like many other Modular Rifle Chassis the HS3 accepts MDT's own line of buttstocks or your favorite AR15 stock. The Hunter Sniper 3 also accepts standard AR15 pistol grips.
The MDT HS3 Chassis utilizes Accuracy International "AICS" magazines. For the 22-250 we need the "short action" version which is the same as the .308 Winchester
Magpul PRS GEN3 Precision Adjustable Stock
Originally I had specified the MDT Skeleton Rifle Stock Lite for this rifle. Well for now the MDT Skeleton Stock and here's why. I had a brand new Magpul PRS GEN3 Precision Adjustable Stock show up for a 308 rifle build at my 308 AR website. I thought to myself "hey why don't I try it out on the MDT HS3?". You can guess the rest. I liked the fit of the Magpul PRS GEN3 Precision Adjustable Stock that for now it's staying on the HS3.
Magpul PRS Gen3 Precision Adjustable Stock
Magpul PRS Gen3 Precision Adjustable Stock
The Magpul PRS GEN3 is a field precision stock for AR15/M16 and AR10/SR25 platforms, featuring tool-less length of pull and cheek piece height adjustment.
With solid adjustments for length of pull and cheek piece height via aluminum detent knobs, the PRS GEN3 (Precision Rifle/Sniper) stock provides a stable interface and is intended for semi-automatic sniper or varmint type rifles. Offering a nearly universal fit, it is optimized for rifle-length receiver extensions but will also mount to many mil-spec carbine and A5-length tubes*. Includes a cant/height-adjustable rubber butt-pad and rotation-limiting QD sling swivel cups as well as M-LOK® slots on the bottom for rear monopod mounting. Made in U.S.A.
Magpul PRS Gen3 Precision Adjustable Stock Features
Mounts to rifle-length receiver extension tube without A2 spacer but will also accommodate mil-spec sized M4 Carbine and many A5-length tubes with standard Castle Nuts and End Plates (not included)*
Enhanced strength butt-plate withstands severe impact and recoil up to .50 BMG
Rubber butt-pad provides positive shoulder purchase to prevent slippage and is adjustable for both cant and height
Machined aluminum LOP and Cheek Piece adjustment knobs with positive locking click detents
Steel adjustment shafts finished with Melonite® for wear and corrosion resistance
All aluminum components finished with MIL-A-8625F, Type III, Class 2 hard anodizing
Bottom M-LOK slots provide additional sling mounting possibilities or for attaching 1913 Picatinny rails for use with a monopod
Sling Mounts

Front/Rear – rotation-limited QD sling swivel mounts (swivels not included)
Rear – 1.25″ aluminum sling loop (left-right reversible)
*NOTE: Due to the wide variety of designs and dimensions of carbine receiver extensions as well as the associated mounting hardware, proper fit cannot be guaranteed.  Mounting to a rifle-length receiver extension is recommended to ensure optimal fit and function.
Magpul PRS GEN3 Precision Adjustable Stock Specifications
Weight: 27.8 oz.
Weight, w/rifle receiver extension: 31.2 oz.
Weight, w/carbine receiver extension:  31.7 oz.
Length, max: 11.5-12.9 in.
LOP Adjustment Range: 1.4 in.
LOP, M16 Collapsed: ~14.3 in.
LOP, M16 Extended: ~15.7 in.
Cheek Height Adjustment Range: 0.8 in.
* Specifications based on factory configuration.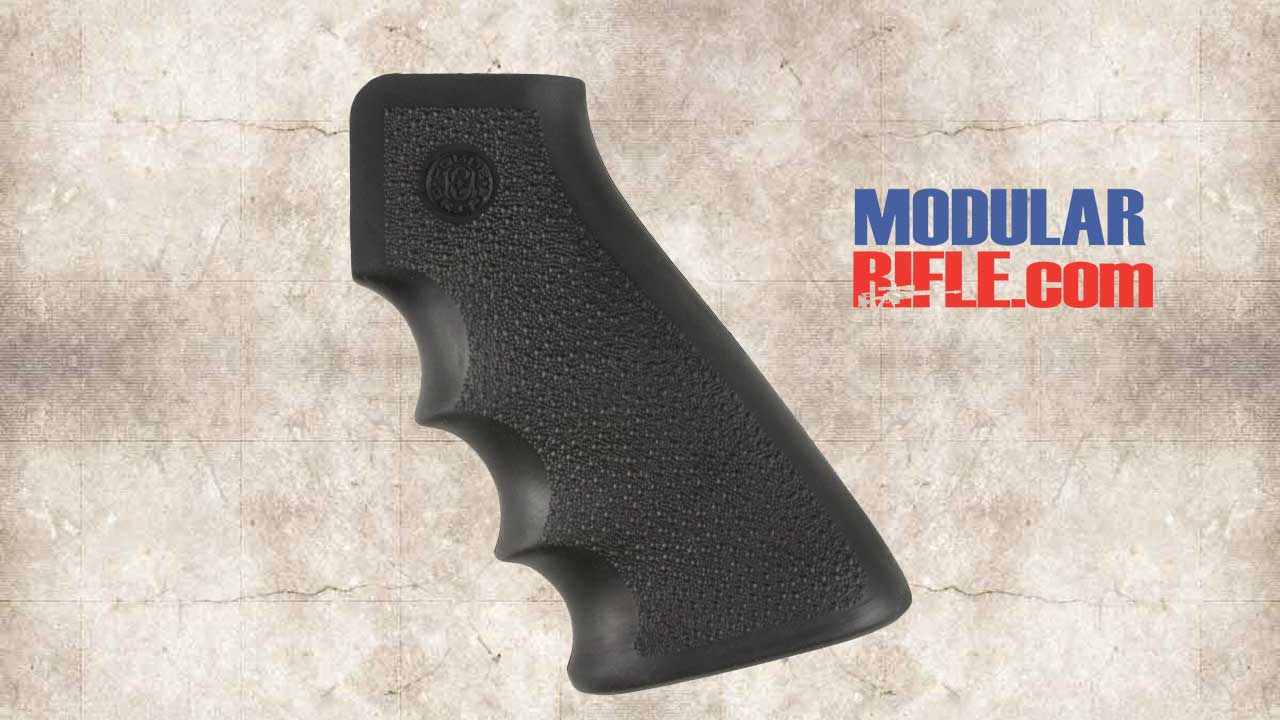 Hogue OverMolded Rubber Grip with Finger Grooves Black Sku:15000
The Hogue OverMolded Rubber Grip with Finger Grooves is another Modular Driven Technologies recommendation for the HS3 Rifle Chassis. For about $22 dollars I will definitely give the Hogue AR 15 Pistol Grip a try. (No Magpul oh the horror). The MDT HS3 configuration does not allow for the use of a beavertail type pistol grip that is common today on the AR-15 platform. Quite simply the beavertail portion of the grip would interfere with the rifle stock. Other compatible grip option would be the Magpul MOE-K, Magpul MIAD with the proper grip kit, Bravo Company Mod-0 Gunfigher Grip and every single A2 pistol grip that is included with an AR lower parts kit. If you are following along on this project and have an A2 grip for an AR-15 on hand give it a try on your rifle before you drop more hard earned cash on something else.
Timney Trigger, Remington 700 Trigger
Shooters looking to get the most out of their Remington 700 typically begin by replacing the trigger. The factory triggers, even the adjustable one are "ok" at best. Here it is 25 years later and the Jewell Trigger would still be my first choice with the cheaper, more readily available Timney Remington 700 90% as good a the Jewell. Also around here we like the folks at Timney. See both trigger brands here.
I plan on keeping the Timney Trigger already present on my model 700. If I was to buy a trigger today today for comparison sake my selection would be the Timney Calvin Elite. It's priced on par with the Jewell.
Timney Trigger Calvin Elite Remington 700 Trigger
The Timney Calvin Elite Series Triggers now feature Carbo Nitride Coating, which allows Timney the opportunity to provide you with the highest quality trigger available anywhere. The thermochemical process simultaneously diffuses nitrogen and carbon into the surface of ferrous metals. This coating is substantially harder than hardened tool steel and increases the long-term wear, provides exceptional corrosion resistance, far surpassing the military salt water corrosion standards and increases lubricity to your trigger. This provides your Timney with a lifetime of smooth edges because Timney understands the importance of, "Every shot counts."
For the discriminating shooter, demanding the utmost performance from their trigger, Timney has created a new line of triggers designed to be robust and yet delicate enough to be set with a pull weight as low as 8 ounces. An engineering accomplishment, the Calvin Elite series of Timney Triggers feature wear components that are made from A2 tool steel, heat-treated to Rockwell 58 and Teflon-nickel coatings. Sears are wire EDM cut and triggers are CNC machine using state-of-the-art robotics. The lightweight 6061-T6 aluminum housings are CNC machined and anodized Timney Elite Gold. Standard on all Timney Triggers, sear engagement, pull weight, and overtravel are fully adjustable to allow the shooter to customize trigger feel and function.
The Calvin Elite Series of triggers are named for Calvin Motley, Timney's design genius, who is responsible for such award-winning triggers as the Timney AR drop-in trigger, Remington 700 with unique trigger blocking safety and loads of other critically acclaimed replacement triggers.
Timney Trigger Calvin Elite Remington 700 Trigger Adjustment Guide
Vortex Viper PST Gen II 5-25x50 FFP SKU: PST-5255
Originally the plan was to run with a Vortex Viper PST 6-24×50 FFP EBR-2C, MOA Reticle rifle scope. Unfortunately that scope was discontinued and Vortex released their PST Gen II line of improved and more expensive scopes. As of right now I'm planning on going with the replacement model the Vortex Viper PST Gen II 5-25×50 FFP SKU: PST-5255. It's still a First Focal Plane EBR-2C MOA.
Vortex Viper PST Gen II 5-25x50 FFP Description
Vortex Viper PST Gen II 5-25×50 Riflescope
This updated favorite hands an unfair advantage to shooters who seek to keep the upper hand in every situation from close quarters to long-range shots. The illumination dial is cleanly integrated into the side focus adjustment knob for easy access and streamlined performance. The glass-etched reticle offers shooters highly functional, intuitive, and detailed hold points, yet remains uncluttered for optimal viewing and features 10 intensity levels with off positions between each setting.
Magnification
5-25 x
Objective Lens Diameter
50 mm
Eye Relief
3.4 in
Field of View
24.1-4.8 feet/100 yards
Tube Size
30 mm
Turret Style
Tactical
RZR Zero Stop
Adjustment Graduation
1/4 MOA
Travel per Rotation
25 MOA
Max Elevation Adjustment
70 MOA
Max Windage Adjustment
35 MOA
Parallax Setting
25 yards to Infinity
Length
16 inches
Weight
31.2
Optical Features

XD™ Lens Elements
Extra-low dispersion (XD) glass increases resolution and color fidelity, resulting in crisp, sharp images.
XR™ Fully Multi-Coated
Proprietary coatings increase light transmission with multiple anti-reflective coatings on all air-to-glass surfaces.
First Focal Plane Reticle
Scale of reticle remains in proportion to the zoomed image. Constant subtensions allow accurate holdover and ranging at all magnifications.
Glass-etched Reticle
Protected between two layers of glass for optimum durability and reliability.
Illuminated Reticle
Provides precise aiming under low-light conditions.
Construction Features

Tube Size
30 mm diameter.
Single-Piece Tube
Maximizes alignment for improved accuracy and optimum visual performance, as well as ensures strength and waterproofness.
Aircraft-Grade Aluminum
Constructed from a solid block of aircraft-grade aluminum for strength and rigidity.
Waterproof
O-ring seals prevent moisture, dust and debris from penetrating the riflescope for reliable performance in all environments.
Fogproof
Argon gas purging prevents internal fogging over a wide range of temperatures.
Shockproof
Rugged construction withstands recoil and impact.
Hard Anodized Finish
Highly durable low-glare matte finish helps camouflage the shooter's position.
ArmorTek
Ultra-hard, scratch-resistant coating protects exterior lenses from scratches, oil and dirt.
Tactical-Style Turrets
Exposed turrets provide fast, accurate and easily read elevation and windage adjustments.
Internal Mechanism Design Features

RZR Zero Stop
Zero Stop mechanism prevents the turret from dialing below sight-in range. Download directions on How to set the Zero Stop.
Precision-Force Spring System
Uses premium components in the erector-spring system to ensure maximum repeatability and ease of adjustment.
Precision-Glide Erector System
Uses premium components in the zoom lens mechanism to ensure smooth magnification changes under the harshest conditions.
Convenience Features

Radius Bar
Fiber optic turret rotation indicator provides a highly visible and tactile point of reference for turret rotations. US Patent 7,937,879
Fast Focus Eyepiece
Allows quick and easy reticle focusing.
Built-In Accuracy Features
Matching (MRAD or MOA) turrets and reticles facilitate fast and accurate shooting at extended ranges. The patented fiber optic Radius Bar visually assists tracking turret rotations. US Patent 7,937,879
Vortex Viper PST Manual - EBR FFP MOA Reticle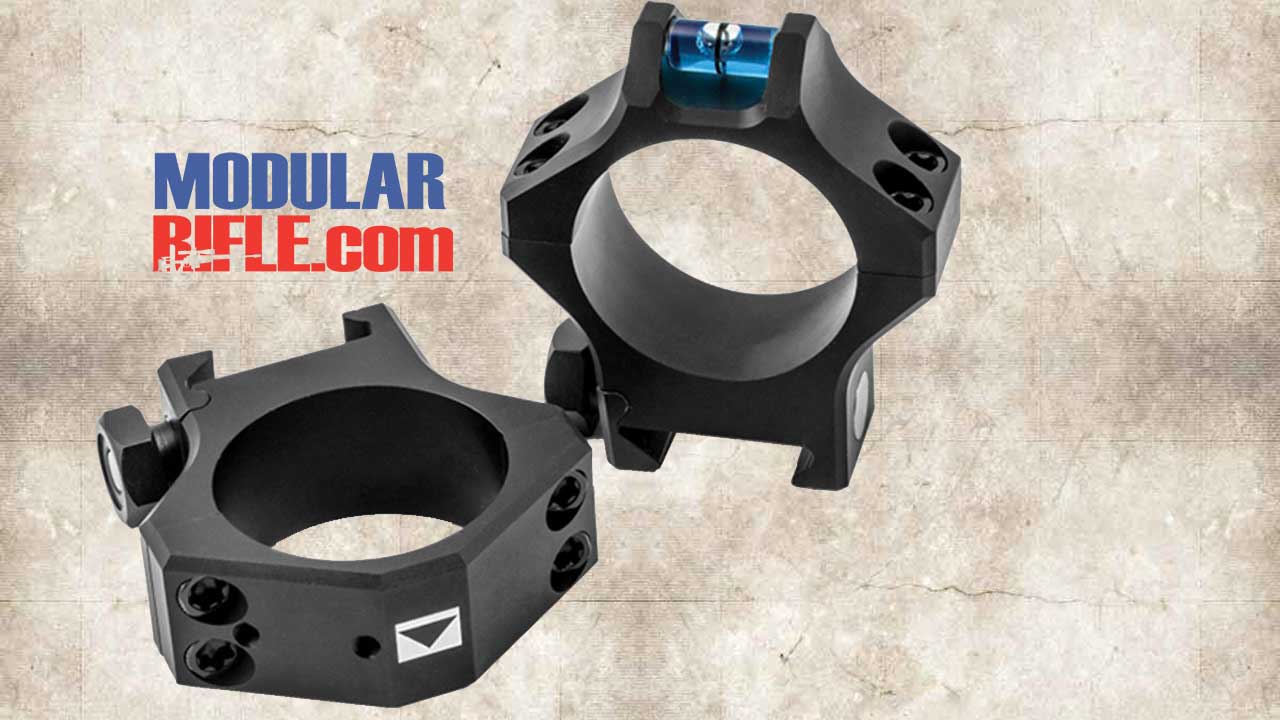 Steiner Optics 30MM T-Series Scope Rings
Further down the page I specify a US Optics Scope Level Anti-Cant Device for the Remington 700 HS3. I still recommend that scope level for all long range precision rifles as I can certify it works as designed.The Steiner Optics 30MM T-Series Scope Rings include a level at the top of the rear scope base. As a sidebar Im going to compare the two scope levels and determine if the Steiner is up to the task as a mount and level. The incorporated level is more convenient and would result in a cost savings versus buying the parts individually. My biggest concern is the vial is unprotected. Anyhow I have not yet calculated ring height.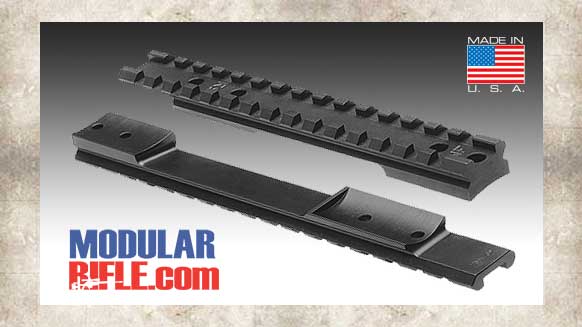 NightForce X-Treme Duty One Piece 20MOA Steel Scope Base A115
A personal preference of mine is matching scope base material to the rifle receiver material. In this case that material is steel. I also typically prefer steel for it's rigidity and durability. I had originally planned on using a Badger Ordnance Steel Base but I found the NightForce X-Treme Duty One Piece 20MOA Steel Scope Base for $50 cheaper. As for which scope base is better I would say it's too close to call. Both brands have a large dedicated following. Admittedly if the bases were priced the same I would have purchased the Badger Ordnance for this MDT HS3 rifle.
NightForce X-Treme Duty One Piece 20MOA Steel Scope Base A115
An integral recoil lug machined on the bottom of the base (Remington 700 and HS Precision 700) provides a precise fit when bedded to rifle actions, preventing any movement of the base or recoil stress on screws holding the base to the receiver. NightForce one-piece bases are machined to exact Mil. Std. 1913 specification rail dimensions. This design allows the same scope to be used on several different rifles, always optimizing eye relief. A 20 Minute of Angle (MOA) taper is standard, with a 40 MOA taper offered for Remington 700 bases. Designed for right-or left-hand actions, our bases will never interfere with loading or extraction.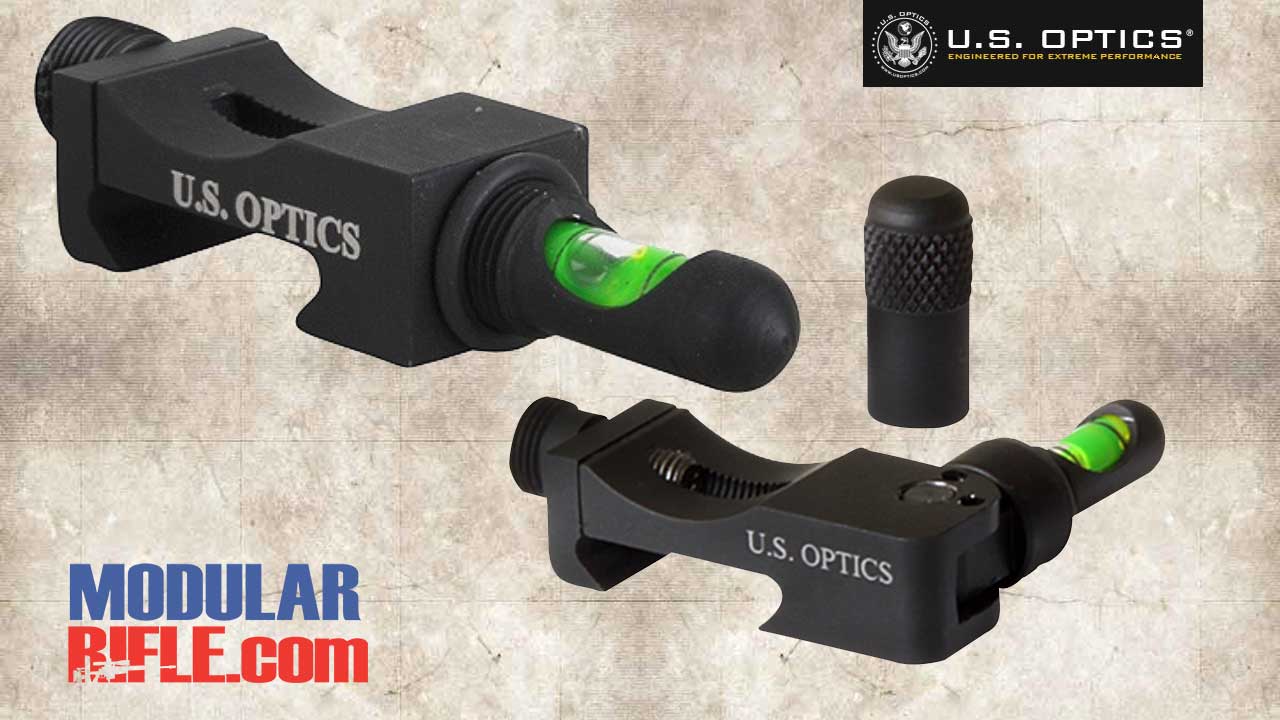 US Optics Scope Level Anti-Cant Device
The US Optics Scope Level Anti-Cant Device has become another of those gun things I cannot live without. I'll simplify why a scoped rifle needs an anti-cant device or "scope level". Simply put adjusting for windage and elevation will be inaccurate if the rifle is canted. Adjustments and hold overs will be off target diagonally. It's important to note that a scope should also be mounted perfectly level to a rifle for the same reasons.
US Optics Scope Level Anti-Cant Description
Keeping your rifle in the same position after every shot is essential for accuracy, the Anti Cant Device aids the shooter in keeping the rifle from canting during repetitive shots. These Anti Cant Devices are manufactured from 6061-T6 then Type III hard anodized for durability. Screw on cover protects the glass vial from damage during transportation, and during shooting the cap saver on the opposite side allows for storage of the cap. Unlike the standard rail mounted Anti Cant Device, this model allows the user to fold the level in a storage position and is retained by a ball detent in each position. Mounts to all 1913 Picatinny rails in seconds.
Compact bubble level instantly displays the amount of tilt or "cant" as you hold your rifle so you can make fast, easy corrections to improve accuracy. Installs on either side of rail/optics to accommodate both left- and right-hand shooters. Folds out-of-the-way when not in use, and a knurled aluminum cover threads over sighting bubble to protect it. Rail Mount clamps to a MIL-STD 1913 Picatinny rail. Protective cover threads onto opposite side for storage when not in use.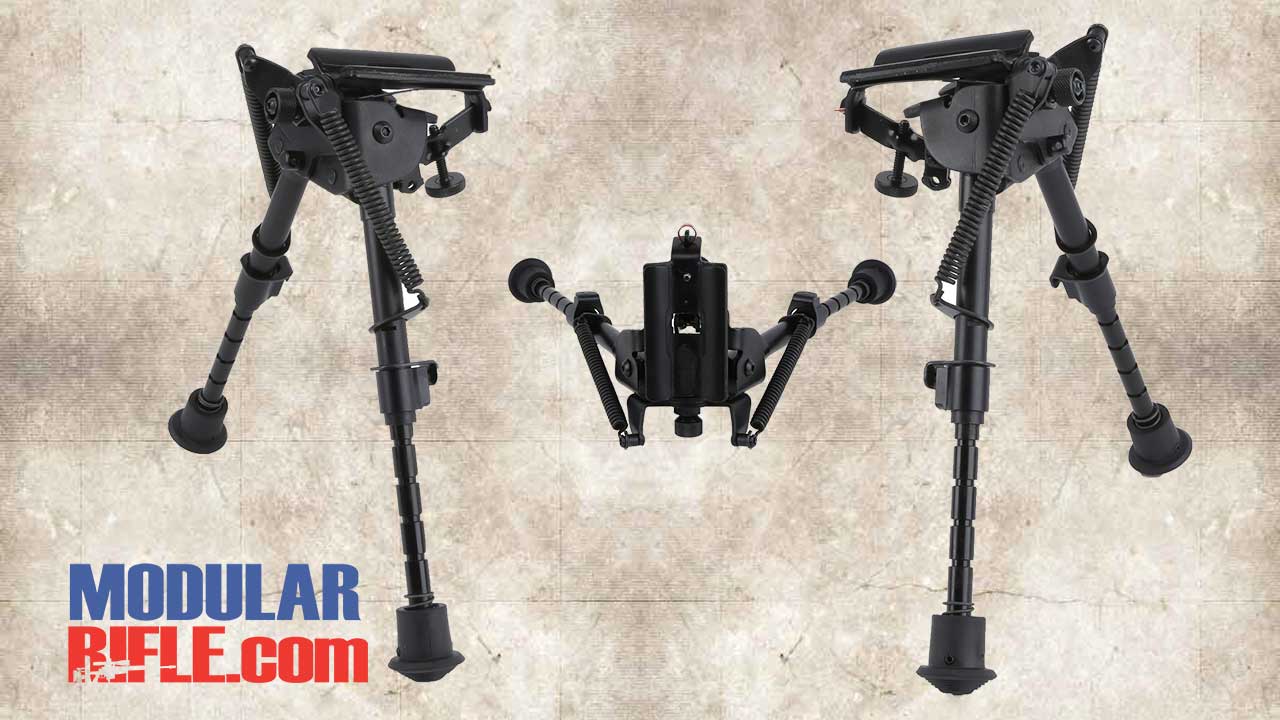 Harris Bipod HBRMS 6″-9″
No need to upgrade the Harris Bipod HBL. The Harris Bipod that is currently on the Remington 700 Heavy Barrel Varmint Rifle and was my very first bipod and it has performed flawlessly for decades. It's also part of my nostalgic affection of my Remington 700 Varmint Rifle. If I was to purchase the Harris Bipod today I would select the 6″-9″ model with notched legs and swivels, the Harris HBRMS Bipod. Both models mount to the front sling swivel.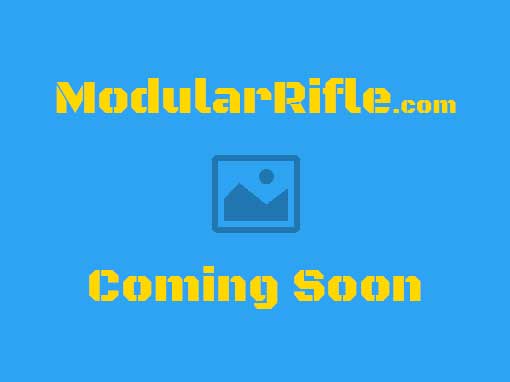 AICS Magazines – Short Action
Accuracy International Chassis Systems Magazines also known as AICS magazines is the standard for most rifle chassis. In fact I would be hesitant to purchase a rifle chassis that did not use the aics magazines or something else globally accepted. Accuracy International branded magazines command a premium price. You get what you pay for and I believe shooters of a compatible platform should own a few regardless. However there is also room and budget for both MDT and Magpul versions at one third to one half the cost of the authentic AI AICS magazines.