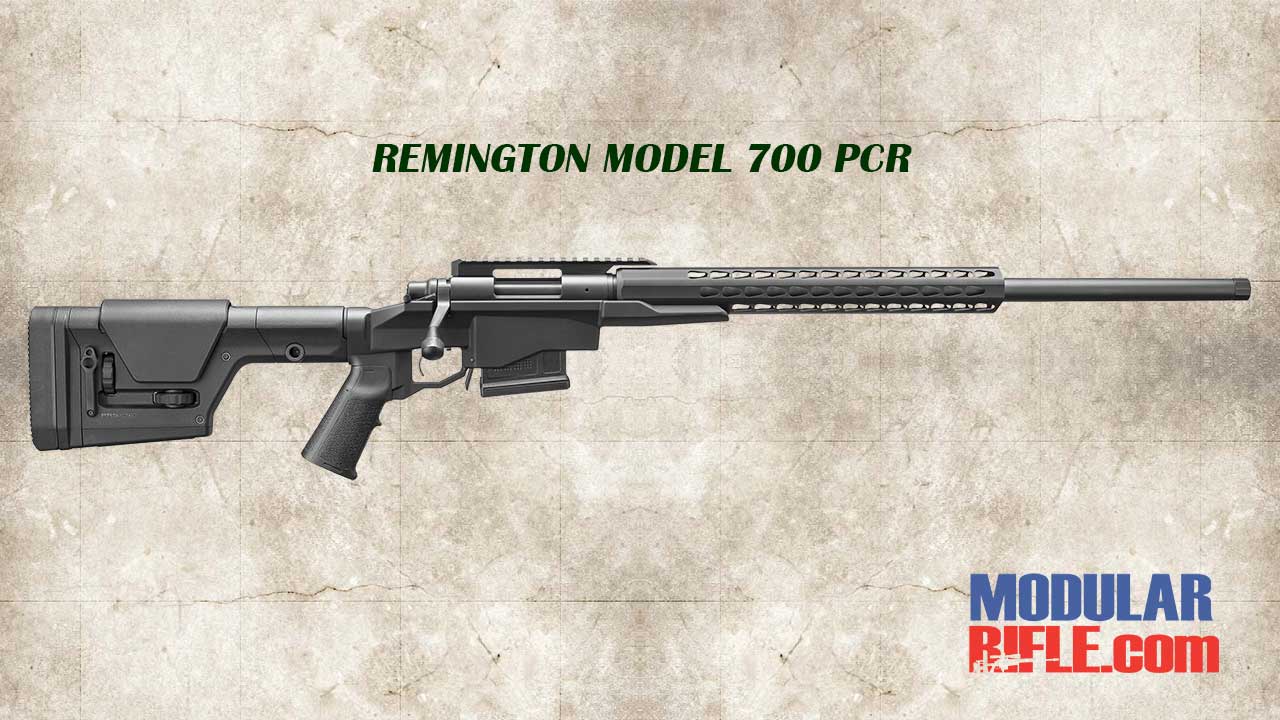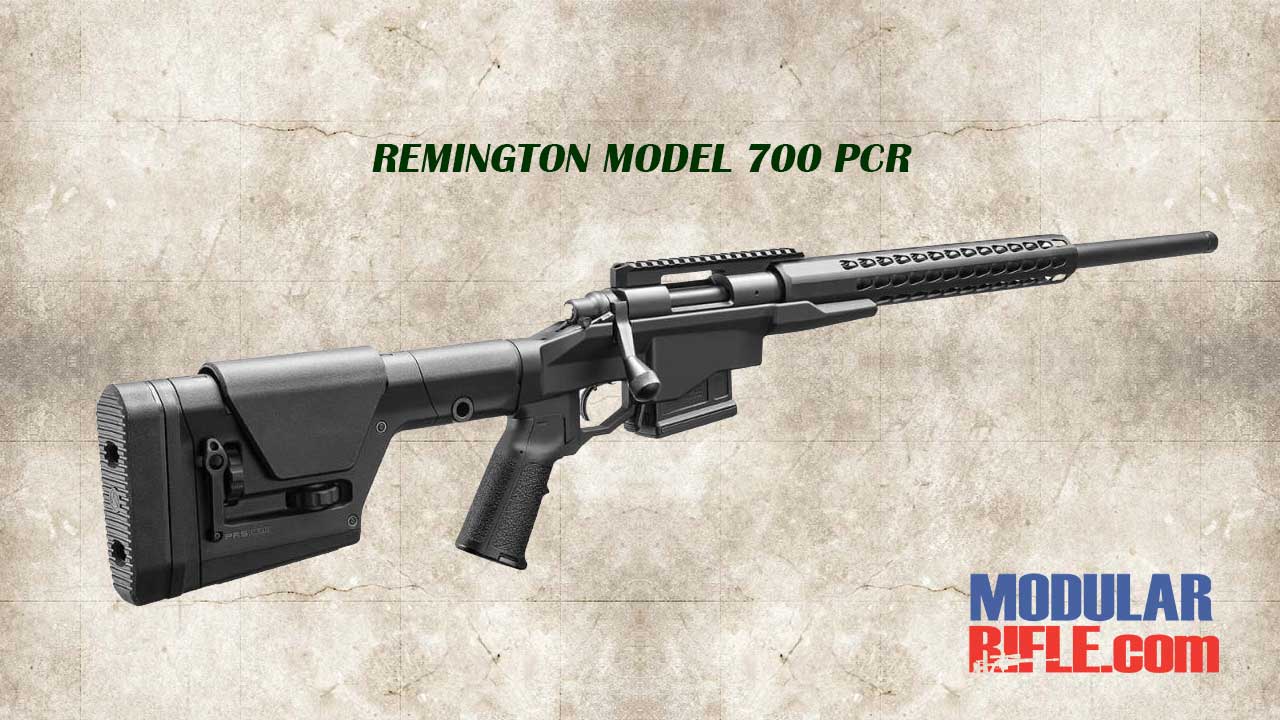 REMINGTON MODEL 700 PCR PRECISION CHASSIS RIFLE
Remington has finally recognized a market opportunity they have been missing out on while Ruger and Savage clean up with their Precision Rifle and Stealth models respectively. There's a lot of negativity around this rifle and Remington in general from shooters. In my opinion any Remington 5R I have come across has been a great shooter out of the box. In fact I own several. Let's see how this rifle performs before passing judgement on marketing claims. For a regular shooter like me if out of the box it can out shoot the other equivalent factory rifles at the range it's a winner. For the professional competitive precision rifle shooters, military and police snipers I don't think Remington is marketing the PCR to them. If you consider that the PCR consists of a $250 Magpul Gen 3 PRS, Magpul $25 pistol grip, $35 Magpul AICS magazine that leaves about $700 for the 5R barreled action and chassis. That in it's own right isnt bad
I personally wish the rifle was MLOK and not Keymod'ish not that it matters THAT MUCH to me on a bolt action rifle. I only mount a bipod so all those (ugly) slots are wasted on me. What I was really hoping for from Remington was an evolutionary change to replaceable barrels like Savage….Remage….or wait for it….the Remington Defense barrels on the MSR, PSR and CSR sniper rifles. Once again Remington has the capabilities but is not evolving as fast as the competition.
Using a series of four microphones that isolate the shockwave of each bullet in a three-shot test group, our computerized system triangulates the exact position of the projectile, plots the coordinates and measures the distance between each shot with unmatched precision.

This is the same system used to confirm the accuracy of Remington Defense sniper rifles currently serving in theatres worldwide. By removing the human element, this process delivers unwavering precise and repeatable results. A printed copy of each Model 700 PCR's CATS accuracy test is included in the box before it leaves our engineers' hands.
REMINGTON MODEL 700 PCR PRECISION CHASSIS RIFLE DESCRIPTION
More than a rifle, a fully optimized system that'll stretch your effective range and shrink your groups like no other production rifle in the world today. 
The all-new Model 700 PCR (Precision Chassis Rifle) pairs the strongest action ever conceived – our legendary Model 700 – with an exclusive aircraft- grade aluminum alloy chassis of unmatched rigidity and atmospheric immunity to create the most stable and consistent platform possible for launching long- distance shots. It's a potent combination made even more effective with a host of accurizing upgrades that include a 24" barrel with 5R rifling, free-floated in an aluminum handguard, plus a completely user-configurable Magpul PRS Gen 3 stock for the ultimate in comfort from any shooting position. Its sub-MOA accuracy is confirmed using our advanced CATS (Computer Aided Targeting System) before it ever gets to you. But the best part is confirming
its tack-driving superiority for yourself. Available in three popular long-range chamberings including 6.5 Creedmoor, 308 Win, and 260 Remington.
MODEL 700 PRECISION CHASSIS RIFLE FEATURES 
• Remington Chassis
• 24" barrel with 5R rifling
• Threaded muzzle with protector
• Tactical bolt knob, for swift, positive cycling
• X-Mark Pro externally adjustable trigger
• Aluminum handguard with SquareDrop
• Picatinny rail
• 5-round Magpul detachable magazine
• Adjustable Magpul® PRS Gen 3 stock
• Magpul pistol grip
• 3-shot sub-MOA assurance
REMINGTON MODEL 700 PCR PRECISION CHASSIS RIFLE SPECIFICATIONS
Caliber
Order No.
Mag.
Capacity
Barrel
Length
Twist
(Right Hand)
Overall
Length
Length
of Pull
Drop
(Comb)
Drop
(Heel)
Barrel
Material
Barrel
Finish
260 Remington
84583
5
24″
8
44″
13.25 – 15.25″
.25 – 1″
.25 – 1.75″
Carbon Steel
Matte Blue
6.5 Creedmoor
84586
5
24″
8
44″
13.25 – 15.25″
.25 – 1″
.25 – 1.75″
Carbon Steel
Matte Blue
308 Win
84587
5
24″
10
44″
13.25 – 15.25″
.25 – 1″
.25 – 1.75″
Carbon Steel
Matte Blue