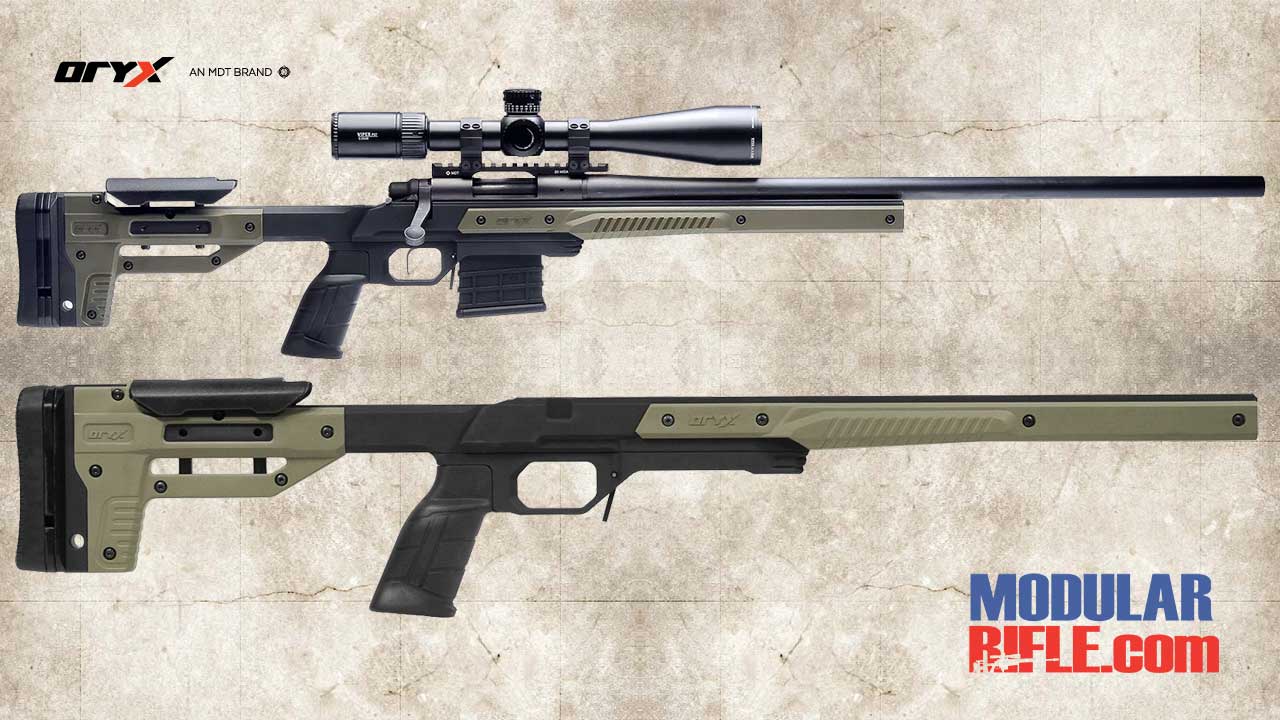 MDT ORYX Cheapest Savage Chassis
So we don't get a lot of email messages at this site but the ones we do get almost all ask the same question, "what is the cheapest chassis for Savage rifles?". Rather then keep replying to messages I decided to answer in the post. The cheapest chassis for Savage rifles is currently being sold by Modular Driven Technologies subsidiary Oryx Chassis. The Oryx sells for  about $400 and is available for the following Savage rifles:
Savage model 10 (SA)
Savage model 110(LA)
Savage Mark II
Axis SA
Axis LA
Available at Brownells
ORYX Bolt-Action Rifle Chassis – The Cheapest Chassis for Savage Rifles
The ORYX is an affordable aluminum chassis that replaces your rifle stock to help provide a more accurate and ergonomic shooting experience.
ORYX Bolt-Action Rifle Chassis Specifications
Chassis panels come in OD Green and Flat Dark Earth
Weight: 4.2lbs
LOP: 13 – 13.5″ (Additional LOP can be achieved with our spacer kit)
Material: 6061
Finish: MIL Spec Type III hard anodize
Accepts AR-15 Grips (included)
M-LOK pattern slots along underside of forend
Uses AICS pattern magazines
Free floating barrel
Maximum barrel diameter of 1.250″
ORYX Bolt-Action Rifle Chassis Details
The ORYX Chassis was developed as an affordable alternative to a conventional bolt-action rifle stock. Designed with both range performance and hunting portability in mind – the ORYX provides superior ergonomics through it's specialized design.
The ORYX brings your bolt action rifle to the next level in versatility and ergonomics, with an instant improvement in accuracy.